Forget Sihanoukville Restaurants Try These Delicious Street Food Dishes
Posted on:

30 January 2017

By:

kentshouseadmin
With plenty of food carts and stalls occupying every corner of Sihanoukville city and beaches offering a wide range of cheap and tasty street foods, there is no need to dine in those expensive Sihanoukville restaurants.
These food carts line Otres, Independence, and Ochheuteal beaches and offer a variety of food items at a very reasonable price. Even if you are on a shoestring budget, it's quite possible to find decent quality meals on these food carts. However, if you fancy something different and more professional, Sihanoukville restaurants are always there to cater to your dining needs.
Here are a few delicious food street dishes in Sihanoukville that are sure to get your taste buds tingling.
Grilled Pork
While walking on the white sandy beaches of Sihanoukville, it is not hard to spot those portable carts selling grilled pork on skewers. The mouth-watering smell of the delicious grilled pork skewers will attract you from miles away. You will be able to find two types of grilled pork skewers on these portable food carts, one is served with pickle salad and rice which is usually loaded with piles of fresh vegetables, while the other is loaded with herbs and condiments. You need to try both the versions to experience Cambodian BBQ at its best. You can start your day by eating these grilled pork skewers as they provide enough energy to keep you moving for the whole day.
​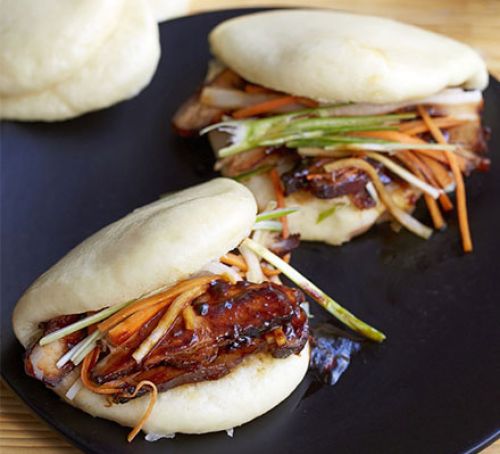 Whenever you see a portable food cart carrying a steamer, you can be sure to find fresh steamed pork bun on sale. Although it falls into the category of snacks, you can eat as many steamed pork buns as you like to bypass your lunch or dinner. You won't be able to find this snack being served in a lot of Sihanoukville restaurants, so in order to get a taste of this Cambodian treat, you will have to look for those portable food carts carrying a steamer. It is a simple snack which is made by putting stuffed egg and pork in a hard-boiled bun and giving it some steam to make it easily digestible and tasty. Make sure to eat it hot to enjoy the full taste and remove the paper padding at the bottom before giving it a bite.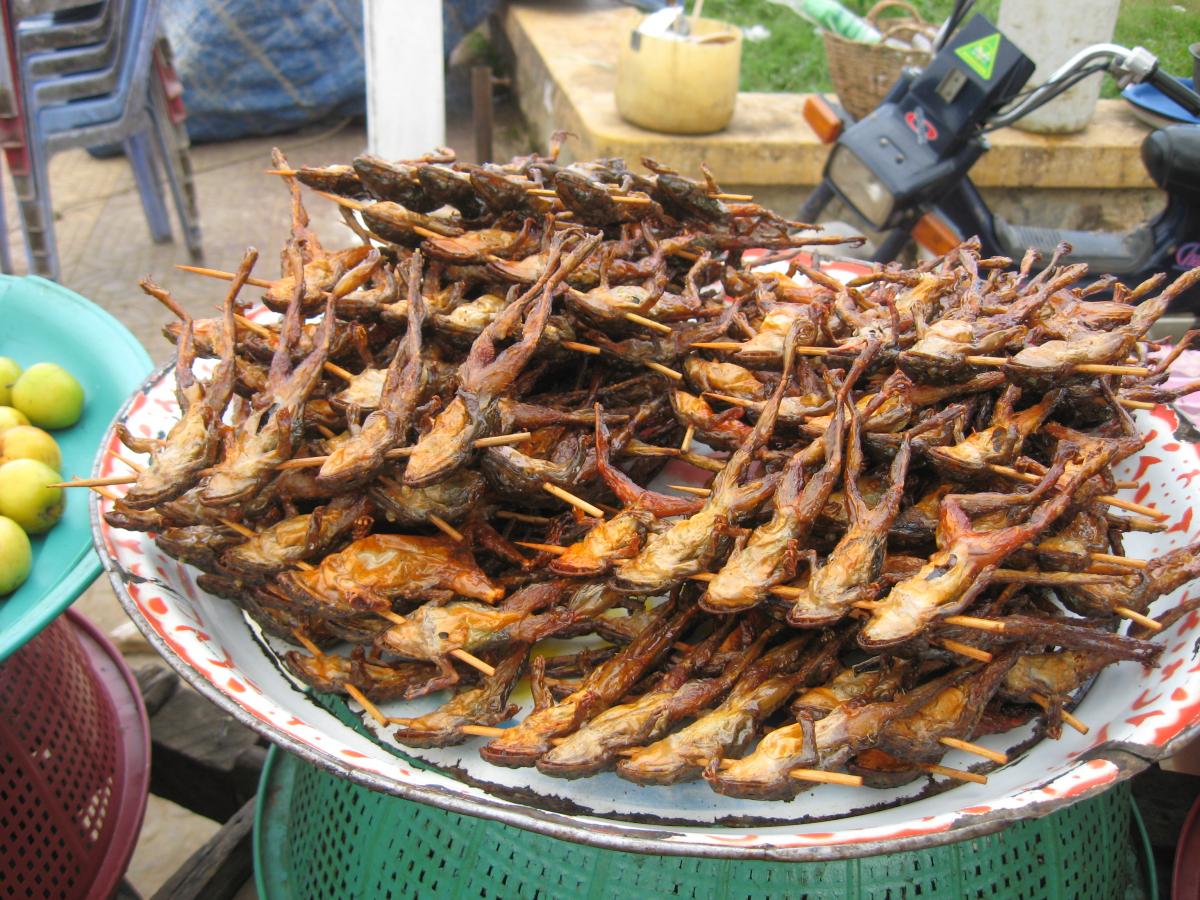 Don't get surprised to see a frog on the skewers while ordering your pork, chicken, or beef on the skewers. A lot of barbecue carts strolling on the beaches of Sihanoukville serve the grilled frogs on the skewers. Although a lot of the travelers hesitate to give it a try, but when they do they stick with it for the time they stay in Sihanoukville. You may not be able to find this typical dish in many of the Sihanoukville restaurants, so make sure to grab one and try it from these portable food carts, whenever you get a chance.
If you planned to travel to Sihanoukville Cambodia please visit www.sihanoukiville.com to see more what to do and where to go in Sihanoukville Cambodia.